LEED Certification ?
LEED. The word is everywhere, but what does it mean? LEED stands for Leadership in Energy and Environmental Design. It's an international mark of excellence certifying a building is designed, built, and operated according to the highest environmental standards. In Canada, the certifying organization is the Canada Green Building Council (CaGBC).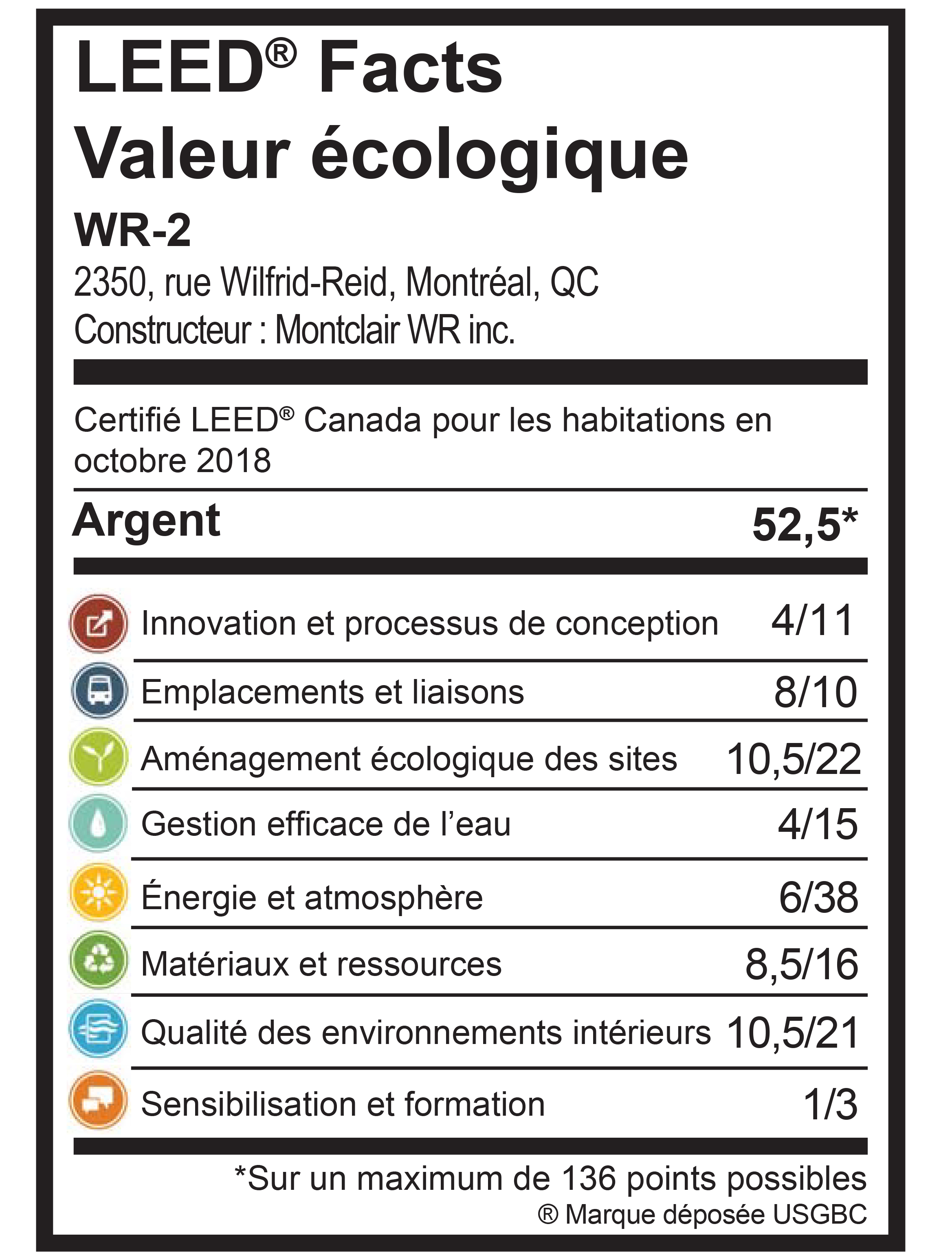 The benefits of LEED certification impact homeowners as much as developers and builders. LEED homes use less energy and water and offer better indoor air quality and comfort than the average home.
There are three levels of certification: Silver, Gold, and Platinum. The certification level is determined by the number of points a project earns, with a maximum of 110. Points are scored in nine categories, including Materials & Resources, Water Efficiency, and Location & Transportation.
The two builders on the Bois-Franc project, Montclair and Sotramont, are committed to sustainability. All their condo developments aim to be LEED certified. Montclair is proud to present its WR3 condos targeting LEED Silver certification, and Sotramont has already received a Platinum certification for its TOD condos—a first for their category in Canada.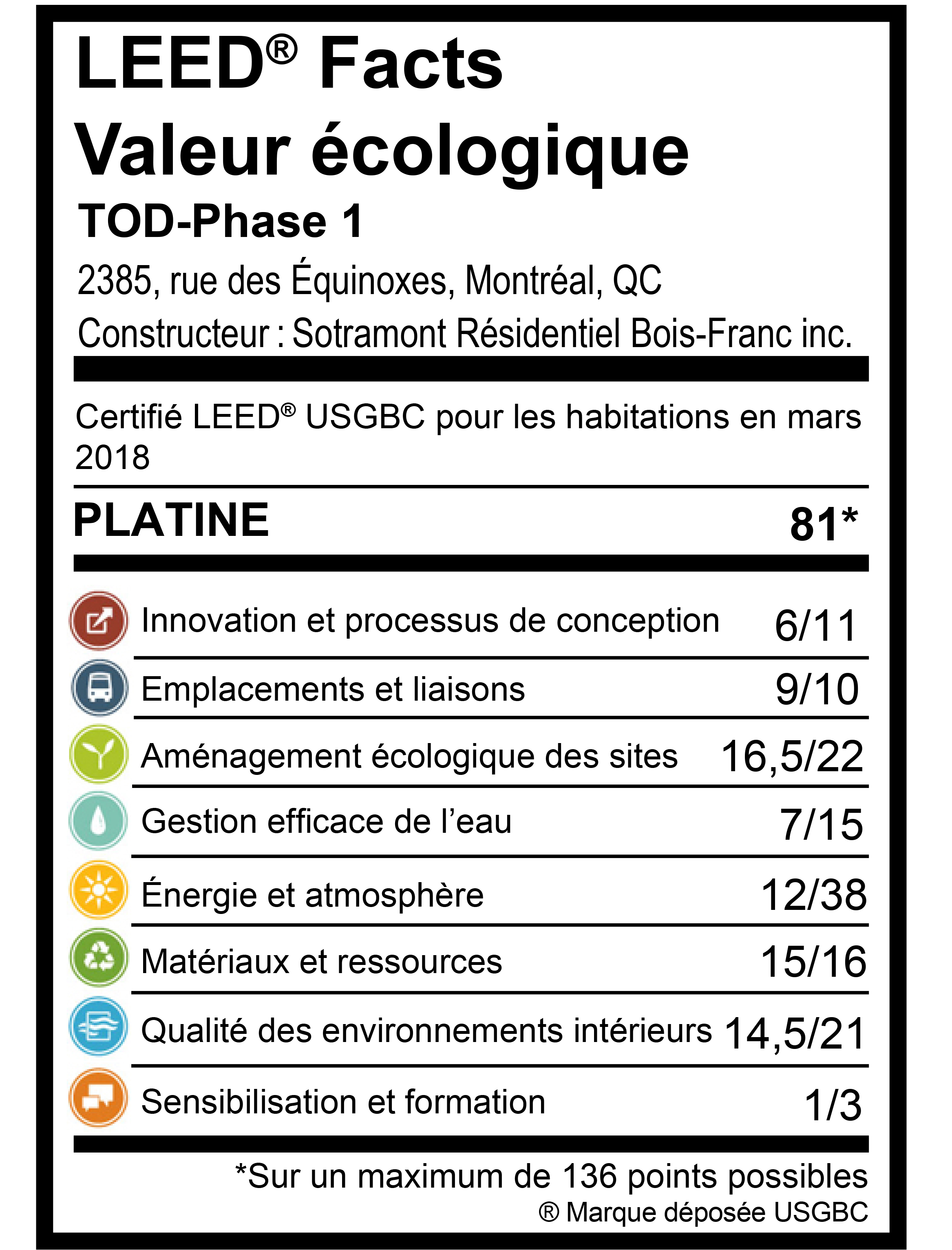 The TOD and WR3 condos are strategically located where residents can easily access public transit and walk to nearby shops. This earns LEED points for location and transportation. When we talk about LEED, we're not just talking about buildings. We're also talking about the environment. The neighborhood is also important for gauging how green a building is. A good LEEDer must be in a neighborhood with blue and green spaces.

CONDOS
Sales office
2300, rue Wilfrid-Reid, Suite 108
Saint-Laurent (Québec)
Townhouses
Sales office
2197, rue des Montérégiennes
Saint-Laurent (Québec)

CONDOS
Sales office
Henri-Bourassa Ouest et Marcel-Laurin
Saint-Laurent (Québec)
Townhouses
Sales office
2382, rue des Équinoxes
Saint-Laurent (Québec)