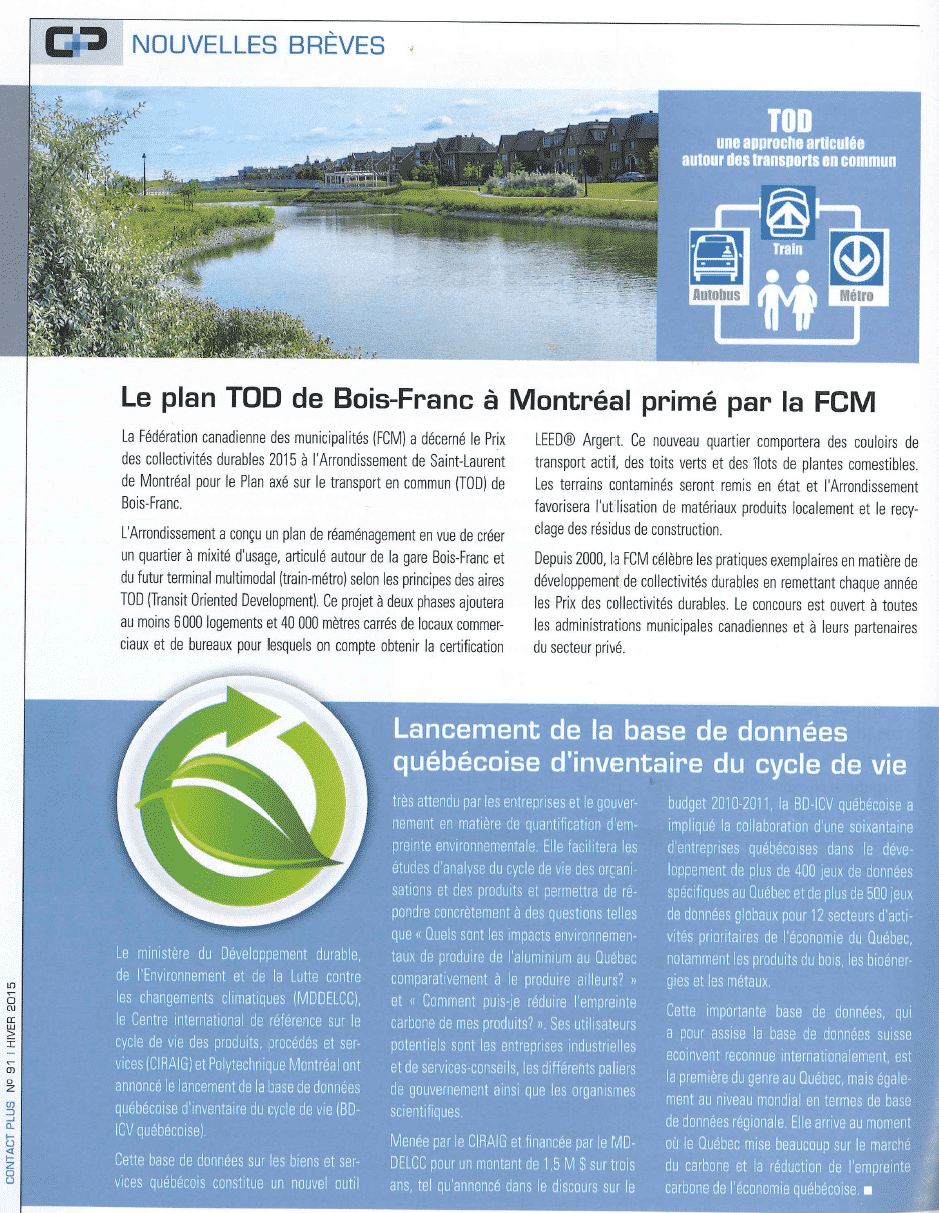 Saint-Laurent garners a Canada-wide award for the Bois-Franc Transit-Oriented Development Plan
November 19, 2014
The Mayor of Saint-Laurent, Alan DeSousa, was thrilled with the annoucement made on November 17 that the Federation of Canadian Municipalities (FCM) awarded its 2015 Sustainable Communities Award to Saint-Laurent for the Bois-Franc Transit-Oriented Development (TOD) Plan.
"A municipal organization must have a long-term vision that is based on clear and profound values, and must strive to implement this vision. This prestigious award crowns years of efforts spent striving for Saint-Laurent to become a community where sustainable development is at the heart of every important project," Mr. DeSousa explained.
The Bois-Franc Transit-Oriented Development (TOD) Plan comprises the creation of a redevelopment process outlining the establishment of a mixed district based on the principles of TOD (Transit Oriented Development) areas. The area in question extends for a radius of approximately 1 km around the Bois-Franc train station, which is expected to become an intermodal station (train/metro).
The Sustainable Communities Awards underscore excellence in municipal sustainable development in six categories: contaminated sites, power, neighbourhood development, transportation, waste materials, and water.
The winning initiatives will be officially recognized at a special ceremony planned during the FCM's Sustainable Communities Conference, which will take place in London, Ontario, from February 10 to 12, 2015.
Source : city of Montréal